When you go from living and breathing horses to feeling no connection with them anymore, I have learned some monumental things:
My dreams are important. Emotions are not the enemy, but hiding from them or believing their lies is catastrophic. Honouring my heart is the greatest gift I can give myself and others.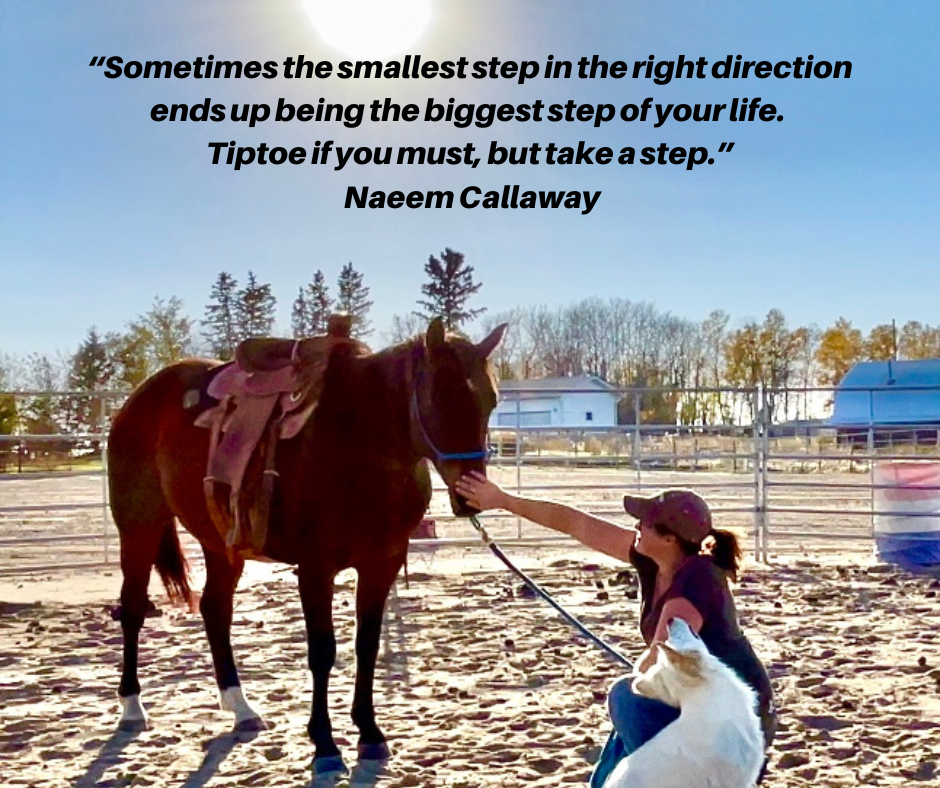 Every step I took mattered - no matter how small.
Learning to advocate for myself and my equine dreams was pivotal!
Knowing deep in my heart that taking time for myself is essential.
I am here to share with you what I have learned. You're not alone, and you can do this! I want you to know that
you
can get out of your head and out to your horses.