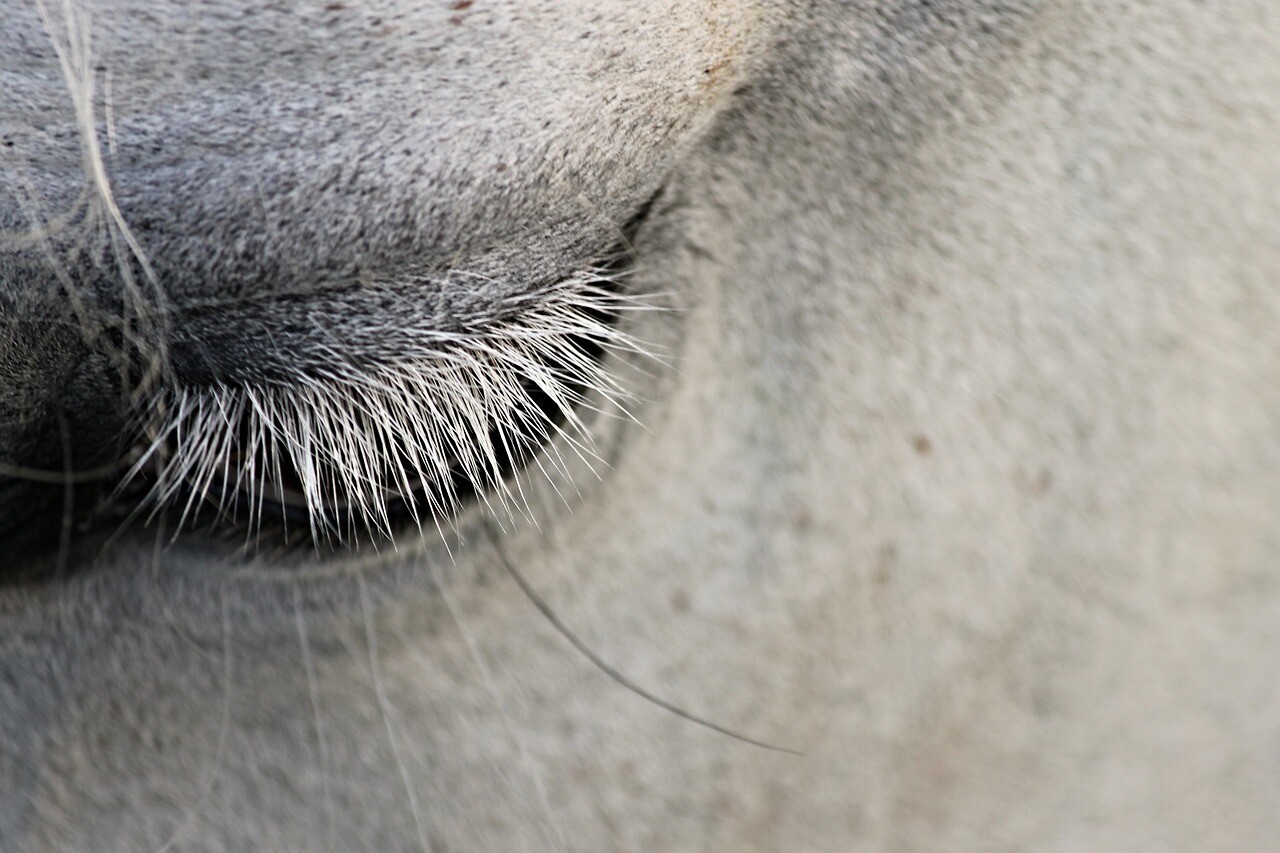 I was unhappy. I was dealing with postpartum depression, which resonated as anger. I felt lost and confused as an individual, as a mom, and most definitely as a wife. I knew life would be different after having one baby, but being a mom of two was a whole other story. I was exhausted, with uncontrollable hormones, confused, and angry. I knew I had to get ahead of things, or I would sabotage everything near and dear to me. I knew there are adjustments in becoming a mom in my head, but living through them is a whole other story.
My first decision I actively made in trying to feel more, dare I say it, "normal," was wanting to work with Ace. Big eyes, a wide blaze, beautiful sorrel coat, and he was going to turn my world upside down. Ace was still very green and young. He was a five year old with minimal riding. Between my hard-headed, large ego, stubborn, my-way-or-the-highway attitude and his extreme sensitivity, confusion, and an excellent pinch of spirit, we butted heads. Badly! I knew my skill set was not enough to get him going under saddle again, so while he was away at the trainer's, I set to work to learn all that I could online.
It's funny now, looking back at it; that it took a horse for me to start looking at myself, and I mean really look. Not just give excuses for my temper or my training methods or my stubbornness. I began to see how wounded I actually was. My past was still haunting me, even though previously, I was sure I had "moved on." But healing from abuse is never that simple. I started to find methods bringing to light areas in my past that made me see the world and myself through stained lenses. I started using essential oils to help with my moods, and I was amazed by how well they helped. Then I learned that certain oils could help release anger easier or help me forgive. I could help bring forward those feelings of being a little child again, worry-free. From then on, I was hooked!
I started researching where to apply the oils to my body. Anger is stored in my liver? Really? Fascinating. The effectiveness was only increasing. Then I experienced my first Aroma Freedom Technique. WOW! I was able to figure out, on my own, without talking to strangers, that some old buried memory of mine from decades ago was the reason I was scared to pursue this career choice. And when I was able to see this memory and pour love into it, the most amazing thing happened. The power of those feelings I had been carrying for decades inside my body -- they lifted like an early morning fog. My mind was clear! I understood that past moment for what it was, and I understood the present. Talk about liberating!
Shortly after my introduction to Aroma Freedom Technique, I heard about this Conscious Language thing. To me, it sounded like affirmations. In a sense, it is, but that is like your pinky finger in relation to your entire body. Learning about shining my light, using my gifts, and sharing with the world was very empowering. Then it went to the next level, realizing and believing that I am living my life as God intended, serving others in this way. That when I am serving and shining my true light as planned, I have immense power in my words and thoughts!
All of this because of one horse. Because of Ace. Healing myself was what I needed to do for Ace. He needed a leader, not a boss. Once I was able to be that leader, our relationship completely transformed.
Because of my horse, I released even more trauma, pain, and negative energy to start repairing and rewiring my brain to be a better wife. Because of past sexual abuse, I had walls around my heart so high and wide; they were causing issues in my marriage. I was quick to anger, easily defensive, and would default to distancing myself when I was upset. I wasn't an equal partner; I held back part of me stuck in the notion I had to keep protecting myself from being hurt. My ego was so scared of completely removing those walls that I only gave small parts of my heart. I then learned that my anger resulted from losing my power, not in the present, but from my past traumas. It was when I learned to send love towards my anger that things started to change.
It's amazing what happens when you respond with love. Envision a playground bully, they can either be met with fear, distaste, hate, avoidance, and that bully will stay a bully. However, if someone responded to the bully with love, they will pause, think, and most likely change for the better. (This is not a perfect example, but I hope it has you nodding your head with, "ah, I get it.") I had to learn to love my inner bully; she was, after all, acting out as her way of protecting ourselves from pain, even if she was wrong.
I can't help but shake my head with half a smile on my face even as I write this. All of this, everything I've learned, everything I've experienced, the changes in my life, all thanks to my horse, Ace.
My experience is why I am so passionate about teaching others about these life-changing tools. Am I all "fixed" now? Do I have everything all figured out? Is my marriage perfect? Am I the constant happy-go-lucky mom? The answer is no. What is extremely empowering is having the tools and skills to work through triggers and moments of not-so-good. No one is perfect. I still struggle, and that's ok. I get up, and I recommit. And every time I stumble, it becomes easier and easier to get up, dust myself off and go again. The healing process becomes faster and faster, sometimes, mere seconds. For these tools, I will forever be grateful.
Would you like to learn more about what helped me? I would love to show you more.
Join my free community, or if you want to receive coaching, I have that available as well.
Empower Yourself, Transform Your Horse, Enlighten Your Life
Until next time,
Leanne
Perhaps when you were younger you played a video game called Donkey Kong. If you got hit by a barrel, you had to go all the way back to be beginning to start the level over. In a video of Warwick Schiller, he refers to the Donkey Kong Principle. Generally speaking, if you are working with your horse and you come up against a problem, don't just sit there fighting with that problem. Go back to the beginning and start again. This is the best way to find the "hole" where things start to go wrong.
When I was riding the last week, Ace was having some difficulty getting his right lead. This has been a struggle for him in the past but just came up again as a problem. During that ride, I kept changing tactics trying to find the easiest way to show him what I wanted. We were able to get the right lead in the end, and I was fairly happy with our progress. After the ride though, I realized I didn't "donkey kong". Yes, I slowed things down to try and work with Ace the best I could at the moment, but I didn't stop, and start over. Talking with a few knowledgeable friends of mine I got some good exercises to help him.
With harvest still underway, there were about 5 days where I didn't work with him since that ride. I was also in a bit of a personal funk. I decided when I finally got out there I was going to start with some groundwork, then ride bareback if we got that far. I was surprised where I soon found myself, standing beside him asking him to disengage his hip with just touching his ribs with my hand and he wouldn't budge. Eventually, I was leaning right into him, and he was looking back at me with the expression, "what are you doing?" Alright, let's go back even further, two hands, one on his rump, the other on his ribs. Yay, we got a step! Slowly, I was able to get to light pressure with one hand in the place my leg would be if I was to be asking him while riding. I called it a night. The next day, he was much more responsive, and I was able to jump on and practice bareback with a halter. I like this exercise because it really shows his level of understanding when I don't have a bit in his mouth. It also lets me move freely and really influence his body movements with my own with no saddle between us.
As I reflected our ride over, I realized it takes me much longer to remember to apply the "donkey kong principle" to myself. I had been in a funk for 5 days. I was depressed, stressed out, irritable, and grumpy. I knew I was in a funk, but I honestly had no desire to fix it. Until I got downright sick of being in my darkness.
So, I did donkey kong on myself. I did an ATF session on myself, I inhaled my aromatherapy, I meditated, I changed my language. Not surprisingly, I soon found myself feeling happy, energized, focused, and wanting to be productive again! After some reflection, I realized I was just tired and burnt out. I was wanting a break but felt guilty for it. So instead of being present, acknowledging this, and resting; I let the guilt drag me down into a slump and the depression kept me there, and I found myself zoning out of my life, binge-watching "New Girl" once my kids were in bed.
It is easy for me to sit back and try and break down the steps to make things easier for my horse, and my kids. But doing the same for myself is definitely a skill that requires more practice. I am just thankful I have the right people in my corner to keep pushing me, even if I don't want to be pushed at that moment.
Are you looking for people to help you? I've got an amazing free community with some awesome people in it encouraging and learning together on how to help ourselves, and our horses.
If you're wanting something more intimate, I have group coaching as well.